Customer Care is #1
Amazing Service You Won't Find Anywhere Else
Geometrics Tooling Inc. specializes in manufacturing and sharpening dies. Locally owned and operated in Brampton, ON by Ted Vilagos, we are a small, privately owned rotary die company with a deep sense of responsibility to quality. After working in the rotary die industry for the last 25 years, Ted decided it was time to open his own business and bring back genuine customer care. We want to show we care about your business as much as we care about ours and that we are working towards your best interests and those of your end client.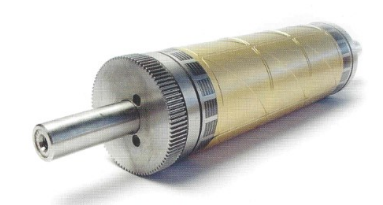 Why Choose Geometrics?
In our endeavour to provide such a high level of customer care and service, we are located for convenience when it comes to pick-up and delivery. Additionally, we have implemented quality control and assurance standards to fulfill quality requirements. We are resourceful, innovative and trustworthy. To achieve this, we have implemented a well-managed process with a commitment to help keep your presses running!
Discover What We Can Do for You
You won't be disappointed when you come to us for your rotary die needs. We are passionate about our work and are reliable and prompt when delivering our products and services. To learn more, we invite you to contact us today. We look forward to partnering with you!